Instant Feedback
Evision provides an online system to capture delegate's feedback and deliver instant reports.
This fully customisable system allows delegates to input their feedback from mobile or PC devices and includes free text fields to capture immediate delegate comments.
This information is instantly available as an online report and which can also be linked directly to large format displays. Additionally the system can provide alerts via SMS triggered on customisable criteria.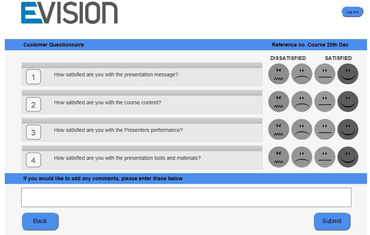 ---

Share Resources, Collaborate & Connect
---
Other Services